Gift Catalog
Meaningful Gift Giving, Year-Round.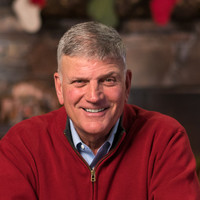 Dear Friend,
Jesus tells us, "I must work the works of Him who sent Me while it is day; the night is coming when no one can work. As long as I am in the world, I am the light of the world" (John 9:4-5, NKJV). Our world is getting darker every day, so our work as ambassadors for Christ has never been more urgent.
Samaritan's Purse works around the clock and across the globe to bring the light of the world and the hope of the Gospel to victims of disaster, disease, poverty, famine, and war.
This catalog will show you dozens of meaningful ways you can get involved in the life-changing ministry of Samaritan's Purse, as God leads. On behalf of all those who are hungry, thirsty, cold, sick, oppressed, and lost, thank you for your faithful prayers and generous support. May God bless you.
Sincerely,

Franklin Graham
President
Featured Gifts
Evangelism and Discipleship Training for 1 Pastor
080428 - Church and Pastor Support
Strengthen a pastor's ability to share and communicate the power of the Gospel with this powerful training.
Suggested Gift: $75.00
1 Water Filter for a Family
080190 - Water Projects
This simple, low-tech filtration solution brings safe water and renewed health into a family's life.
Suggested Gift: $150.00
Establish a Community Trafficking/Abuse Prevention Program
013508 - Exploited Children
Your gift will equip a community with skills and defenses to protect againt trafficking and abuse.
Suggested Gift: $100.00